The Chiropractor
Dr Karen Rock, (Doctor of Chiropractic Palmer, USA).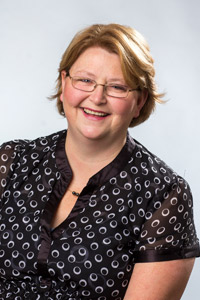 Dr Karen Rock, Pittsworth Chiropractic Centre
I was born and raised in a small isolated town called Wabush, in the province of Newfoundland, which is located in North Eastern Canada. The main industry in the town is iron ore mining. My father worked in the mines until he started his own company.
He owned many pieces of machinery (loaders, excavators, backhoes, tip trucks, garbage trucks, busses etc). In the winter (from October to April) they were used in mining and for snow clearing on highways, local roads and even people's driveways. Many people paid to have their driveway cleared as it snowed often.
In the summer the machinery was used to improve roads and for excavation. I worked in his landscaping business for 8 years, during school holidays - mowing lawns and creating garden beds. He also owned an Iron works and employed a few welders and engineers.
I graduated from high school in 1990 after completing six years of French Immersion. I attended Memorial University of Newfoundland which is in the capital city, St John's. I completed a Bachelor of Science degree with a double major in Biology and Statistics. I knew at that point I wanted to study the human body and began to look at jobs in health.
After a great experience with Chiropractic care, I decided that was the career for me. Continue reading Karen's story…
Chiropractic Education and Training

Chiropractic education requires a five year full-time university course. The training is similar in length to that of a medical degree. However chiropractors do not prescribe medications nor perform surgery.
Chiropractic education has emphasis on neurology, diagnostic imaging, physiology, spinal adjusting techniques and many other clinical subjects. Chiropractors are well educated.
Chiropractic approaches
No two spines are ever the same and that is why appropriate chiropractic treatment methods are chosen according to the patient's needs and condition. We have a wide range of chiropractic techniques to offer people that are safe and effective for new born babies, the very elderly, those with brittle bones (osteoporosis), arthritis and those in severe pain.
Here are some of the chiropractic techniques we use at our clinics:
Impulse adjusting instrument
Sacro-Occipital Technique (S.O.T.)
Kjellberg - Modified Technique
Motion palpation
Nimmo Technique
Palmer Package
Diversified
Gonstead
Thompson (Table assisted adjusting)
Chiropractic BioPhysics (CBP)
Activator Methods
Please Contact us with questions relating to Chiropractic techniques employed at our Toowoomba and Pittsworth Clinics.