Effects of Vertebral Subluxation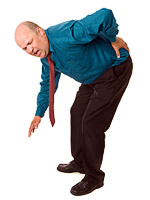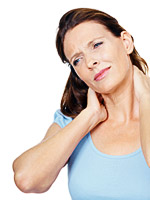 The term "vertebral subluxation" is commonly used in the Chiropractic field. It describes the condition of misalignment of the vertebrae. The effects of "vertebral subluxation" can be surprisingly diverse.
Subluxation may show itself as:
Disc Trouble
Numbness
Stiffness
Pins and Needle Sensations
Muscle weakness
Back pain
Neck pain
Hip, Leg, Foot Pain
Shoulder, Arm pain
Headaches, Migraine
On the other hand, vertebral subluxation is sometimes symptom-less and then only revealed by careful examination. It can be the sort of thing that "catches" you when you hurt your back doing something trivial, like bending to pick up a piece of clothing in the morning.
You might wonder how something so simple may hurt you, but forget slipping in the rain a few months or years earlier, when the now-painful nerves were first jammed.
It's important to note that vertebral subluxation is a common cause for the disorders listed before, but it's not the only cause possible. That's why careful examination must precede chiropractic treatment.
If chiropractic treatment is not appropriate for your problem, or if you do not respond to treatment, you will be referred elsewhere.
Please contact the Pittsworth Chiropractic Centre with any further questions regarding Vertebral Subluxation.